backed. definitely one of my all-time favorite shows.
one of my heroes.
Originally posted by: I Am Gay

one of my heroes.
you got the big vagina. blaming the small penis. its unnecessary.
doth the lady protest too much?
sucks that the shows probably done for, but i guess nothing lasts forever.
Filmed the new season over the summer in New York. Leon followed Larry to the city. Look for it this year, probably fall.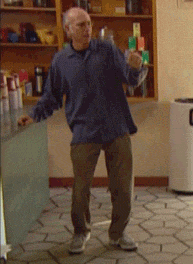 give me one of those vanilla bullshits

what is this? latte? whats that coffee and milk? coffee and milk who who wouldve thought?! what a drink!
you should change the "motha fucker" to "Bitch"
CRAZYEYESKILLA